Products have reached consumers
Satisfied customers and five-star reviews
Feedback on instant body relaxation
Recommended by 50+ recovery experts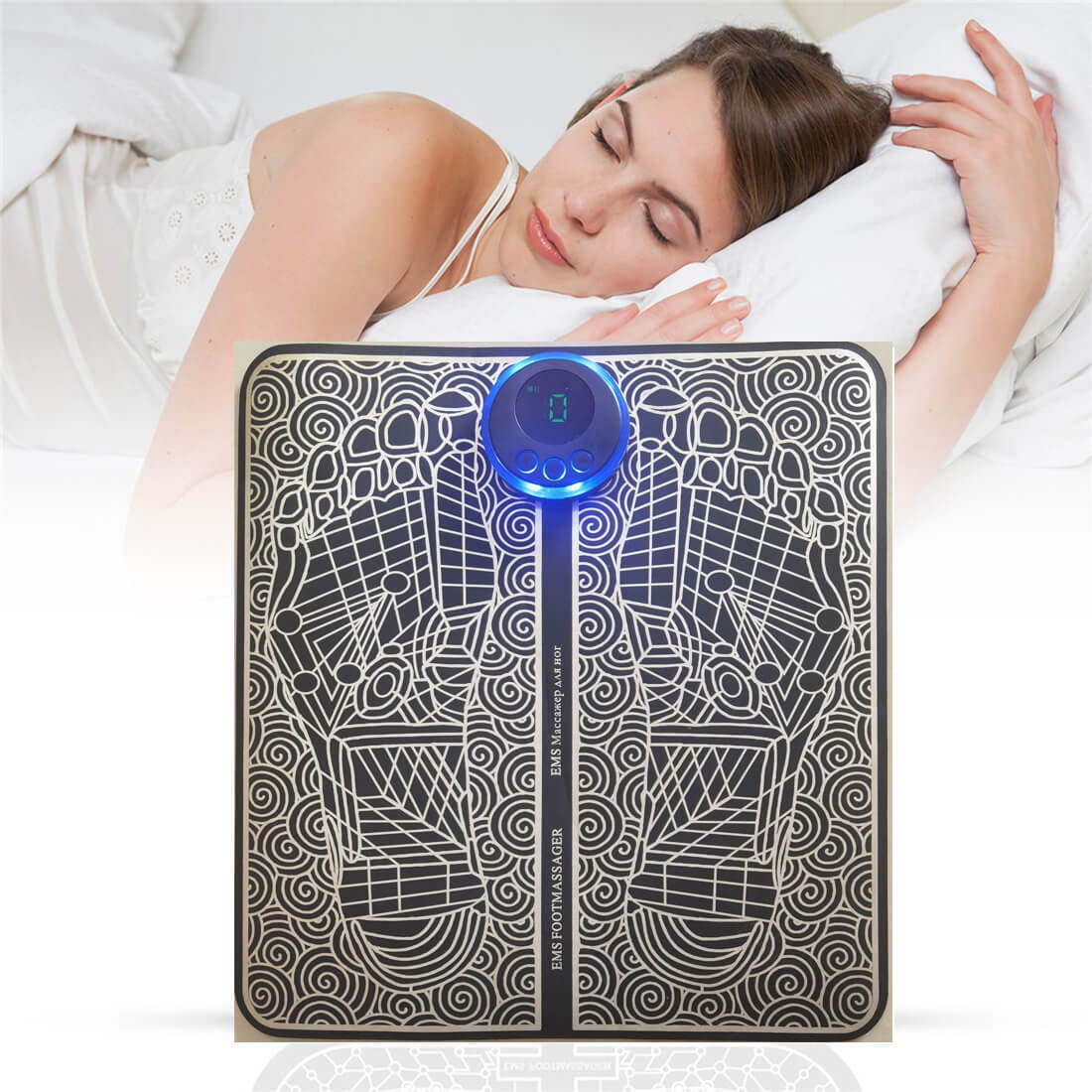 EMS leg reshaping foot massager with EMS technology helps stimulate muscle contraction with electrical impulses, it helps reduce swelling and looks slim, giving a more perfect look. In addition, the foot massage mat also supports muscle strengthening, providing a seductive and healthy body.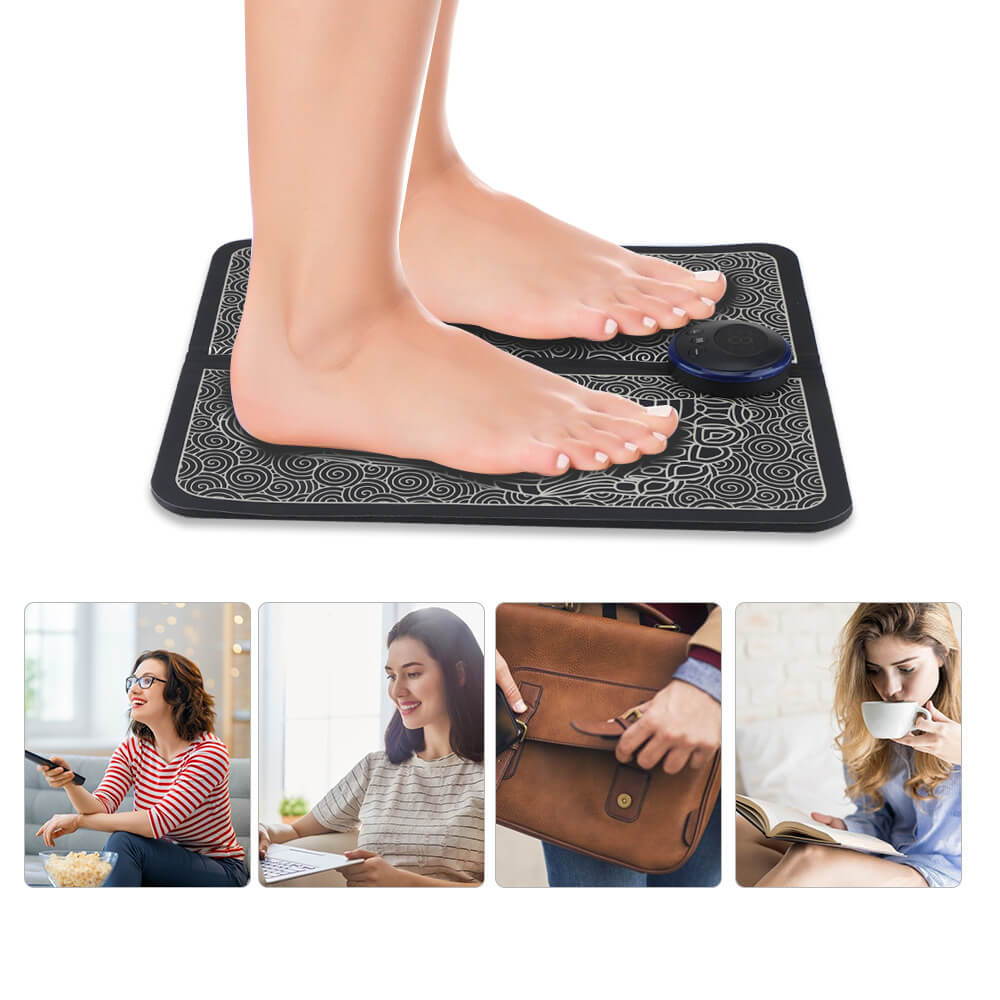 Gentle and Easy to Clean.
The Bluekip™ Foot Pad Massager

is made of soft yoga mat with leather surface. It can be wiped off easily with wet towel. The Bluekip™ feet massager works effectively without noise, suitable for you when watching TV, reading books or working in the office. Do not wash or immerse the foot massager in water.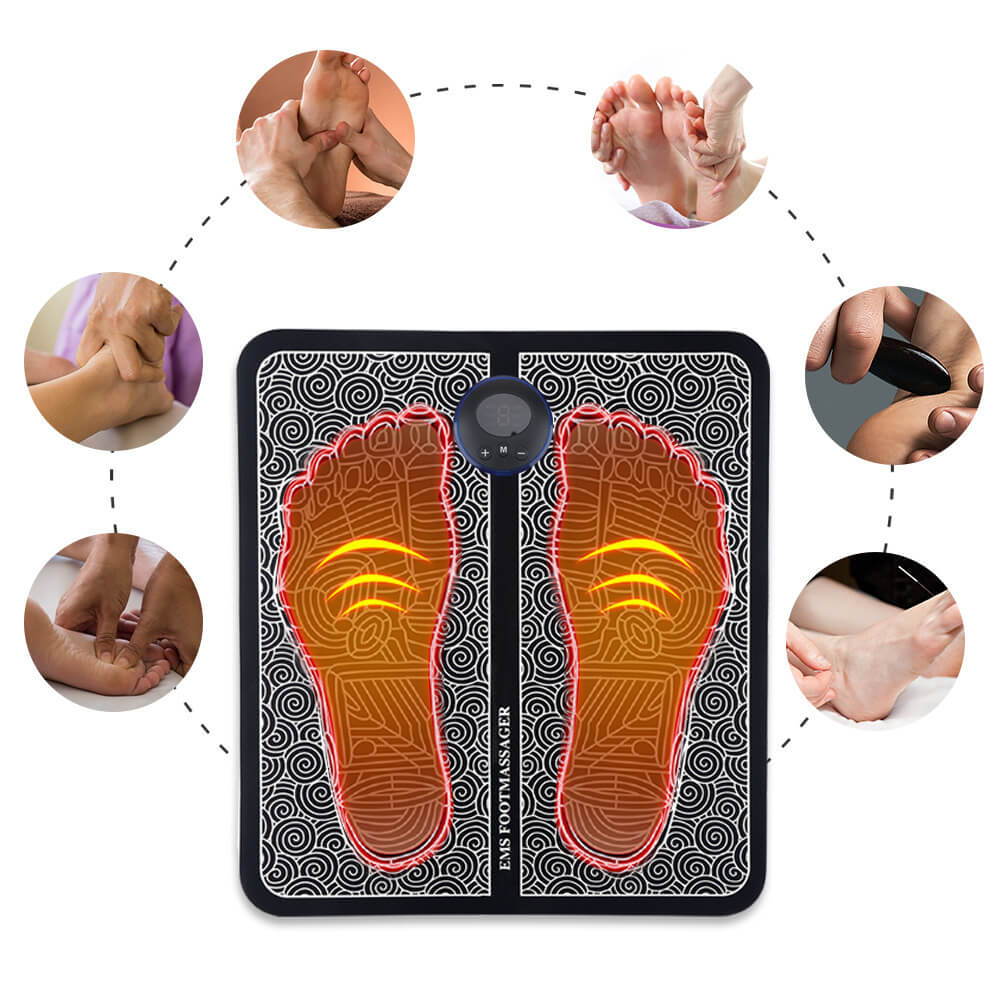 The Bluekip™ Foot Pad Massager

contain 9 adjustable intensity levels and 6 vibration modes of this foot massage for circulation will be displayed on the LCD Display, legs massage machine is easy to monitor and adjust the level to achieve the effect. The ems foot massager provides an in-depth massage to reduce muscle fatigue and relieve stress, enhancing your comfort. Foot massage for circulation is suitable for all foot types and different foot sizes.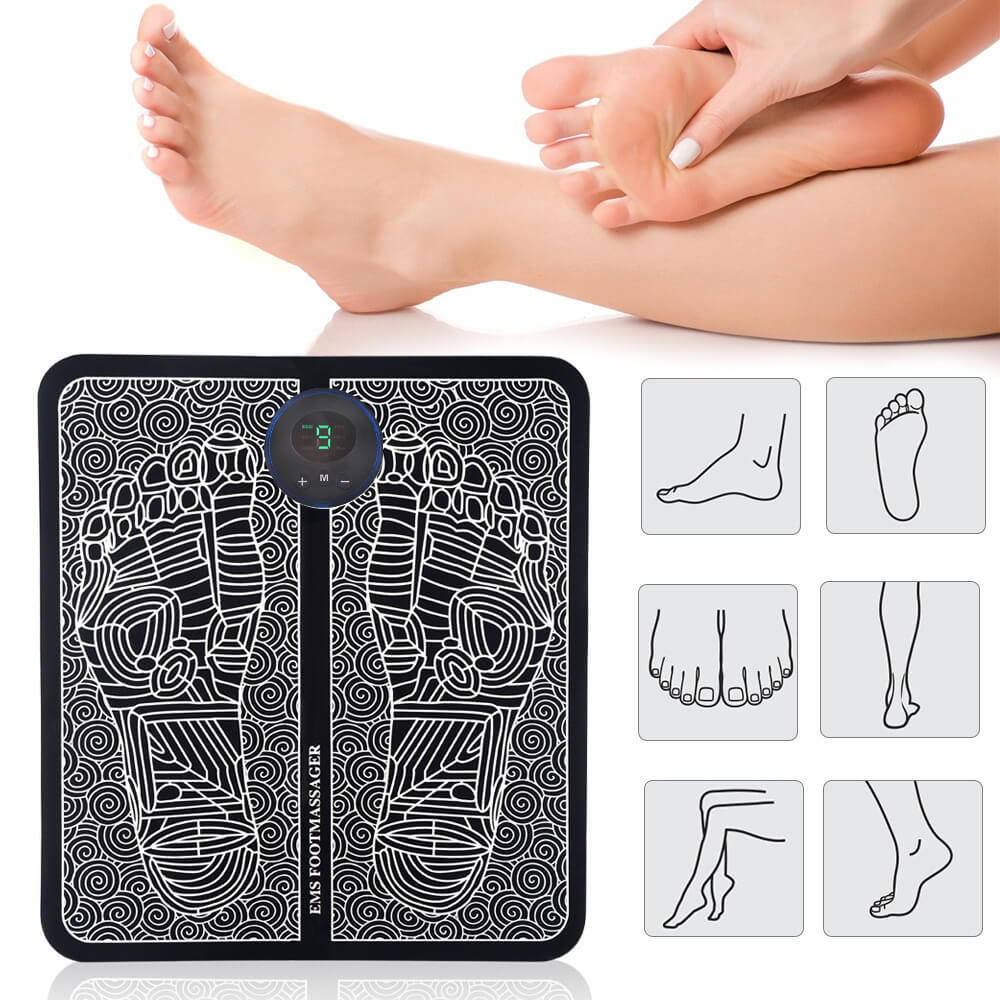 The Bluekip™ Foot Pad Massager

can be applied for those who regularly go to the gym or exercise, travel long distances, bike ride, dance, rock climbing or wear high heels regularly. The foot massagers spa is a perfect gift for your friends and loved ones. This foot machine massage uses EMS technology, reaches deep tissues and stimulates the acupuncture points to promote blood circulation and relax the feet.
Send us your question by filling out the form below, we will be happy to assist you.